The Parenting 2.0 Summit is a transformative parenting conference featuring Dr Vanessa Lapointe, David Loyst, Gila Golub, and Maggie Dent!
Vancouver, BC – September 28, 2019
About this Event
This revolutionary conference is unlike any other. With the foundational concepts of our Parenting 2.0 approach at the forefront, all of our speakers will highlight key ideas and life-changing approaches to help you BE the parent you want to be be. Want to know why you yell at your kids even when you try so hard not to? Want to figure out what your childs's behavior actually means? Want to know what to do when you and your child's other parent don't agree on child-raising practices? In this one-day event, we will take on all of these topics and more.
Our speakers will include Dr Vanessa Lapointe, David Loyst as well as two amazing invited speakers!!
Parenting educator, author, and specialist in child development and resilience, Maggie Dent has come all the way from Australia, and brings with her a wisdom and compassion that will leave you inspired.
Creator of The Work of Gila Golub, Gila Golub, will help you to dig into the roots of your parenting journey, and guide you to better understand why you respond to your children the way you do.
Are you ready to parent from a place of empathy and compassion? Are you done with yelling, threatening and grounding your child? Do you desire a peaceful home and loving relationships?
Seats are limited for this amazing opportunity and all previous events have sold out. Register today!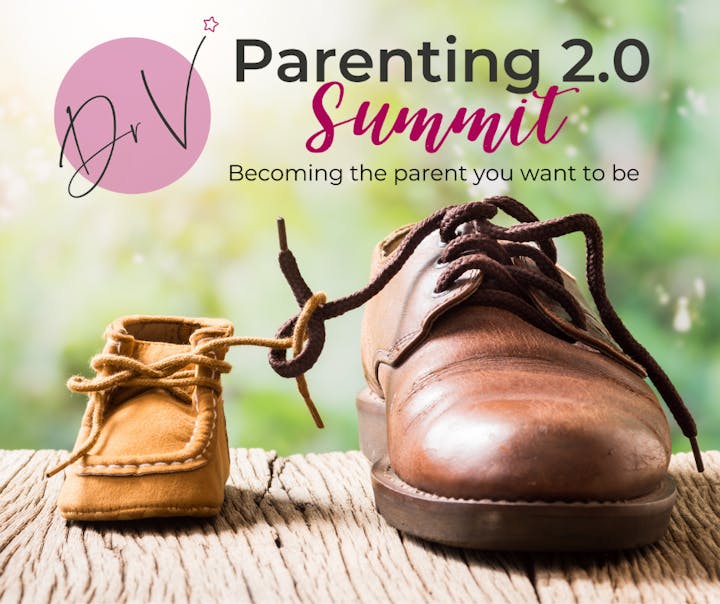 We are excited to announce the Parenting 2.0 Summit: a revolutionary event featuring some of today's most sought-after parenting and personal development experts.
Event Details:
The Parenting 2.0 Summit will take place in the Alice McKay room in the Vancouver Public Library – 350 West Georgia St, Vancouver, BC – from 9 am to 4 pm. This venue is centrally located in Vancouver, BC, and is easily accessible by transit (close to City Center Skytrain Station). There is an EasyPark parking lot below the library, and there are various accommodations available in the nearby area for those who are coming in from out of town.
There will be a lunch break from 12 pm to 1:15 pm. Attendees are responsible for their own lunch; however, there will be light refreshments available in the morning session. Attendees are encouraged to bring a water bottle; there will be refill stations provided.
Presenters will have materials available for purchase at the event.
Tickets:
$115 + tax each
$205 + tax for two members of the same-family household with the code DVLFAMILY
(enter code at the top right hand corner of the pop-up window)
---
Real-life couple Dr Vanessa Lapointe, R. Psych. and David Loyst, M.Sc have over 50 years of combined experience as professionals and parents. Hear what science and their experiences have taught them to create a revolutionary approach to parenting. Hear their stories of success and failure and what that has taught them about raising resilient children.
David and Dr Vanessa will be presenting:
On Being a Co-parent
So you get married (or not), have a baby or two or more, and live happily ever after (or not). And along the way you find yourself disagreeing with your parenting partner about approaches to child-raising? He's too firm. She's too soft. He doesn't know how to set a limit. She can't stick to a routine. Disagreements about parenting become a central theme of your relationship. Your marriage struggles. Maybe it even ends. How do you find a way through? As it turns out, there is a way through, and David Loyst and Dr. Vanessa Lapointe will discuss exactly this. In this session, David and Dr. Vanessa will apply the foundational concepts of their revolutionary Parenting 2.0 philosophy to the co-parenting relationship. Whether you are a single parent, two parents under one roof, or two parents under separate roofs, if you want peace in your family, they've got you covered.
On BE'ing a Parent
Sometimes we think being a good parent is about discipline and boundaries. Or about compassion and nurturance. We don't want to set the bar too low for our kids lest we disable by enabling. And we don't want to set the bar too high lest we overwhelm. It is the delicate balancing act of knowing where to set that bar and the spirit behind that as parents that is at the heart of BE'ing a parent. However, even with the best of intentions, we often slip. We become the "mean" parent or the "spineless" parent. We yell or give in. We worry our kids are stuck. We worry we are stuck. David Loyst and Dr. Vanessa Lapointe will talk about why we get stuck as parents, and, most importantly, how to get unstuck, shining a light on the powerful idea that parenting is not at all about what you do. Rather, it is wholly about how you BE.
---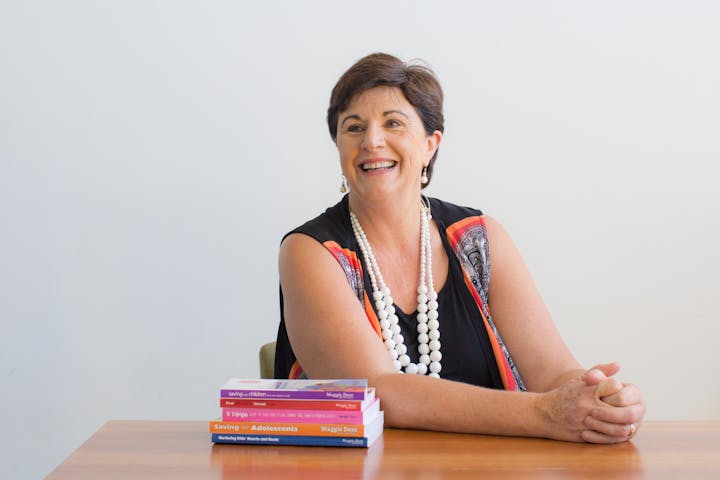 Commonly known as the 'queen of common sense', Maggie Dent has become one of Australia's favourite parenting authors and educators, with a particular interest in the early years, adolescence and resilience, and 11 books to her name including her bestselling 2018 release Mothering Our Boys. Maggie is host of the ABC podcast, Parental As Anything.
Maggie will be presenting:
From the Sandpit to Adulthood: Helping Today's Children to Thrive
Every parent wants their children to thrive – to grow up happy, healthy, strong, kind and capable of realising their full potential. In this seminar, Maggie explores the 10 keys to parenting that support this goal. She acknowledges there is no 'perfect' and that challenge, adversity and failure can actually help our kids grow stronger and smarter.
1. Relax – babies and their world
2. The hunger for safe touch and repetition
3. The need for silence, stillness and calmness
4. The power of the puddle and the sandpit
5. The secrets of play
6. The drive for human connectedness
7. Building resilience matters
8. Nurturing the spirit of our children
9. Adolescence and nurturing potential…..
10. Everybody matters – no matter what.
---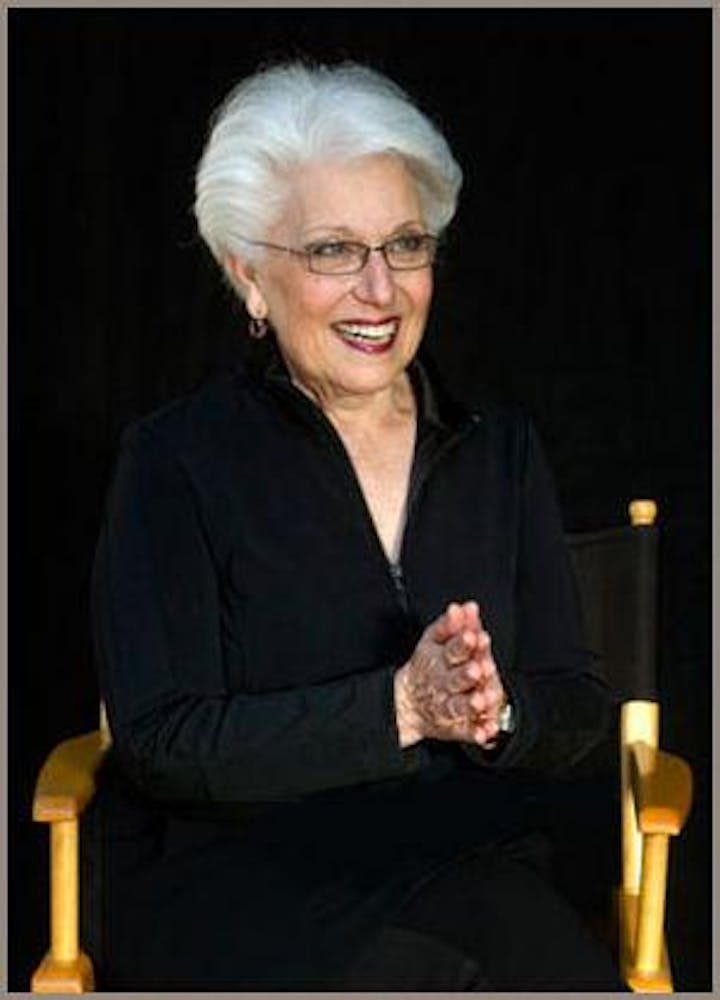 Gila Golub is a counselor and creator of The Work of Gila Golub. Gila has supported thousands of clients through their "wake-up calls" of life using her unique multi-disciplinary approach. Born to parents who had fled Europe and the deprivations of the First World War, she grew up, traveled the world, and studied extensively. Eventually she married, built a house and had two children. Despite having the dream job, being married, having healthy, wonderful children, and a beautiful home, she found she was replicating some of the conditions of her childhood and sabotaging her life. In her process of overcoming patterns set during childhood, Gila drew on her own studies in order to heal her relationship with herself and with those around her.
Along the way she encountered many approaches that didn't work, and eventually, some that did. She found teachers who taught her to change her perceptions, which had been formed by her early childhood experiences. By changing her perceptions, she changed her relationships from being terribly dysfunctional to peaceful and even very sweet. Along the way, the teacher within her emerged. She was called upon to discuss the knowledge she'd acquired through years of training, practice and study which have proven to be tremendously effective in guiding others through their struggles and suffering, to lives of fulfillment, health and prosperity. She has since created an acclaimed program of workshops, private sessions and group work. Gila has been married for thirty-eight years and her fabulous adult children have ventured forth into the world. She is all about legacy now, about helping parents doing their own work so that they can provide the kind of parenting that will free our children from the dysfunctions of the past.
At the Vancouver 2019 Parenting 2.0 SUMMIT Gila will share with you her most important life learnings and teachings so that you too can understand how your childhood has shaped who you are, and what you can do to ensure you give your own children the very best possible chance.
---
Come join us for an incredible learning experience to understand the needs of your child, and to reflect on your parenting and the challenges you face. Leave with tools so that you can begin the journey to becoming the parent you've always wanted to be.